Shower Doors from 31-W Insulation Come in a Variety of Options for Residents of Goodlettsville, TN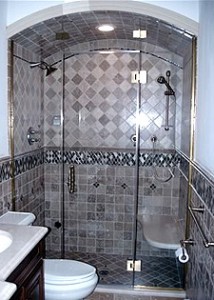 Shower doors from 31-W Insulation are available in many different styles, allowing you to choose one that will not only match the existing bathroom décor in your Goodlettsville, Tennessee, home, but also improve the overall appearance. Our team of experts can even install your shower door to make certain that the job is done properly, ensuring that your new shower enclosure will look beautiful without leaking water when used.
Our shower doors are manufactured by Quality Enclosures, a company known for producing high-quality shower enclosures. These products are available in three main designs that you can choose from:
Frameless enclosures – These showers are the most discreet, creating an elegant look in your Goodlettsville home through minimal framing that showcases the glass structure and design.
Semi-frameless enclosures – This option offers you a sophisticated appearance and continues to be one of the most popular due to the low-profile framing and affordable cost.
Framed enclosures – With the most economic price of the three designs, these showers feature premium-grade aluminum framing for superior durability.
Whether you choose a frameless, semi-frameless, or framed shower enclosure, each style comes with different types of shower doors, including hinged, bypass, or fixed. These options allow us to accommodate for smaller-sized bathrooms that require bypass doors, large bathrooms that need an impressive display, and everything in between.
To learn more about our different shower doors, contact 31-W Insulation today. Our representatives can provide more information or schedule a free consultation today.