Seamless Gutters are an Excellent Investment for Homeowners in Goodlettsville, TN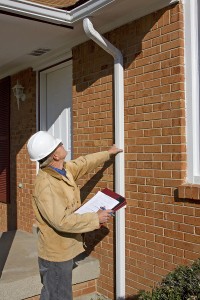 More and more homeowners are choosing seamless gutters for their homes in Goodlettsville, Tennessee. Gutters are an essential part of any home, helping to channel rainwater away from the house to protect the structure and foundation from costly water damage. And, whereas traditional sectional gutters create numerous seams that are prone to leaks and debris buildup, seamless gutter systems offer a longer-lasting and more durable alternative.
31-W Insulation is proud to offer and install top-of-the-line seamless gutters for residents throughout Goodlettsville, TN. Many homeowners turn to us because of our:
Decades of experience – Since 1972, we have been providing homeowners with the various renovation services they need. And, as a family-owned and -operated company, we continue to uphold the highest standards of quality in the products and installation services we offer.
Exceptional customer service – We value our customers and strive to provide them with the best possible service from initial contact to the finished project. Our dedication to customer satisfaction is how we've earned and maintained an A+ rating with the Better Business Bureau.
Quality products – All of our products come from trusted manufacturers who produce durable and reliable products for the home. Our seamless gutters are manufactured by Spectra metals and made to measure onsite during the installation. This ensures that your new gutter system will fit perfectly on your home for an attractive and finished look.
If you'd like to learn more about the benefits of having seamless gutters installed on your Goodlettsville, TN, home, contact 31-W Insulation today.