Nextstone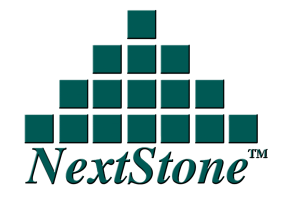 Manufactured with specially formulated polyurethane combined with fire retardants and UV inhibitors, NextStone™ simulated stone siding is cast from actual stone and rock. Our unique manufacturing process gives NextStone™ products the most authentic "faux" stone siding look on the market today. Once you see our products, you'll be asking yourself: "Is it real rock… or is it NextStone?"
NextStone™ Benefits
Easy Installation
Cost Effective
Lightweight
Durable
Realistic
Versatile
Energy Savings with Increased R-Value
Improved Resale Value
Low Maintenance
Green: preserving the environment
20-year Limited Warranty
Learn more…
Choose from our bold Rock-Face panels (available in 6 colors) or our Drystack and Ledgestone stacked stone profiles, available in 6 designer colors. NextStone™ panels are designed with an interlocking tongue and groove and ship lap edges that hide all mechanical fasteners so that no caulk or paint is necessary.
Applications for NextStone™ stone veneers include exterior accents, residential home siding, metal building facades, wainscoting, deck skirting and posts, column wraps, fireplace chases, fence pillars, monument signs, theater sets, exterior wall covering and more.
Builders everywhere are discovering that NextStone™ provides them with a cost-effective faux stone alternative to cast or real stone that gives their projects a realistic stone siding look, reduces construction time, and provides a savings on material and labor without a mason.