For Classy Appeal in Your Memphis, TN, Home, Choose a Marble Fireplace from 31-W Insulation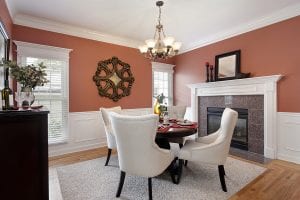 If you're planning an interior design project and want more pizazz for your decorating dollar, let the professionals at 31-W Insulation help. As the premier provider of home improvement products and services in the Southeast since 1972, we can outfit your Memphis home with a marble fireplace of exceptional quality and design. Sourced from the respected company ICM Marble and Granite, which supplies marble from select international quarries, our fireplaces will add a measure of elegance to your home that few other products can offer. Why is that?
Let's consider the qualities that make these fireplaces so special. They:
Are crafted by expert stone-cutters according to exacting old-world specifications
Are methodically polished to an eye-catching brilliance that bespeaks class
Are available in a variety of beautiful styles to suit your design aesthetic
Offer appealing variations in color to complement your décor
We Can Schedule a Free Consultation
One of our design experts will gladly come to your home to help you select the marble fireplace that meets all of your design and budgetary needs. After you make your selection, our highly skilled technicians will install your marble fireplace with painstaking care. You can trust that a 31-W fireplace will provide your home with exactly the appearance and functionality you desire, as we never rely on subcontractors. That way we can ensure that every time we install a marble fireplace, the result will be nothing short of spectacular.
For more information about the marble fireplaces we offer to Memphis homeowners, contact 31-W Insulation.