Need New Gutters and Downspouts for Your Home in Goodlettsville, TN? 31-W Insulation Can Help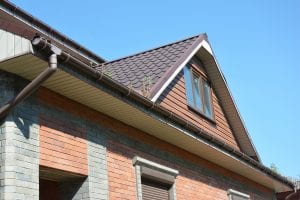 31-W Insulation installs gutters and downspouts that are built to last. That's one reason we are the leading provider of gutter replacement solutions throughout the Goodlettsville, Tennessee, area. Another reason is our stellar reputation for extraordinary workmanship and customer service, qualities that are reflected in our A+ rating from the Better Business Bureau. When you turn to us for gutter installation, you can expect our factory-trained team members to be models of courtesy and professionalism. Considering their years of experience, you can be certain they will perform your installation with precision that meets your exacting standards.
At 31-W Insulation, we offer gutter systems from the respected manufacturer Spectra Metals. Our installers will cut these gutters and downspouts onsite to ensure a seamless fit to your Goodlettsville, TN, home. What's more, our gutter systems will give your home higher curb appeal because they are available in full complement of color options such as:
Terratone
Forest green
Royal brown
Traditional blue
Almond
Linen
Ivory
Cream
Beyond great looks, our gutter systems are constructed of durable aluminum alloy coil for maximum strength and durability, which means that they will protect your Goodlettsville, TN, home from water damage for years to come. And, because our gutters lack seams and splices that tend to trap leaves and other debris, the chances that your gutters will clog are significantly reduced. For extra confidence in your investment, they are also backed by a 20-year limited manufacturer's warranty.
For more information about our gutters and downspouts and the installation services we offer homeowners throughout the Goodlettsville, TN, area, contact 31-W Insulation today.