Refresh the Bathroom of Your Columbus, OH, Home with Beautiful Glass Shower Doors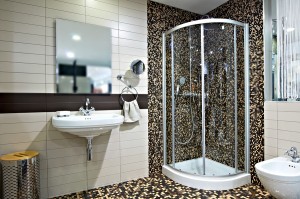 A full-scale bathroom remodel can be costly, but there is another way to achieve a design transformation that's more cost-efficient and no less spectacular: Let 31-W Insulation install glass shower doors for you. Since 1972, we have helped people across the nation improve their home's comfort and appearance by providing top-notch products and services, and in Columbus, our shower enclosures are a perennial favorite.
Quality Features & Options
Homeowners love our glass shower doors because they are both practical and stylish. Available in framed, frameless, and semi-frameless designs, they can be configured to fit your shower space perfectly. This means that you can order them as fixed panels, hinged enclosures, or sliding enclosures. What's more, you can design your new doors according to your unique tastes with customization options such as:
Different panels, headers, and buttresses
Powder coated, plated, and anodized frame finishes
Glass widths between one-half and three-eighths of an inch
Plus, all of our doors feature sturdy glass panes that are renowned for optical clarity, and are available with HydroShield™ coating to protect the glass against hard water damage.
Expert Installation
Our professional installation service will ensure that your doors operate exactly as the manufacturer intended. That's because our installers are our trusted, factory-trained employees, not unaccountable day laborers or jacks-of-all-trades. We will work efficiently, with minimal disruption to your daily routine, so that you can start enjoying your new enclosure as soon as possible.
When you're ready to spruce up your bathroom, contact 31-W Insulation. We will be happy to schedule a consultation at your Columbus home to answer all your questions about our lovely selection of glass shower doors.