31-W Insulation Installs Top-Notch Garage Doors in Orlando, FL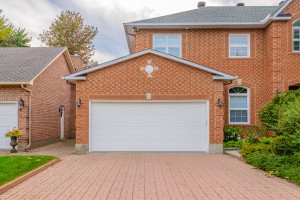 For attractive garage doors that are professionally installed in Orlando, Florida, turn to 31-W Insulation. Since 1972, we have been the company that homeowners have trusted with a wide range of home improvement needs. Our expert installers use top-brand garage door products and can take care of your garage door installation from start to finish, so you can enjoy a beautiful new door that enhances your home's curb appeal.
At 31-W Insulation, our garage doors come from Amarr®, a trusted manufacturer in the industry. In addition to offering options with energy-efficient components and enhanced safety features, these doors can be customized to suit the look of any home in Orlando, FL. You'll be able to choose the:
Style – From traditional styles with many panel options to carriage house styles that provide a unique aesthetic, you'll be able to match your door to the architecture of your home. Additionally, we offer specialty doors and design-your-own options for a truly one-of-a-kind look.
Color – Our garage doors are available in six different colors, including true white, almond, sandtone, and dark brown. You can also choose a two-tone color combination or select from several different woodgrain finishes.
Glass – If you choose to include windows along the top of your garage door, you'll be able to select the type of glass, shape of the windows, and design of the panel.
With all of these options, you're sure to find the garage door that will perfectly suit your taste and complement your home's style. For more information on our selection of garage doors and installation services in Orlando, FL, contact 31-W Insulation today.