Why Orlando, FL, Homeowners are Choosing Foam Insulation Over Conventional Materials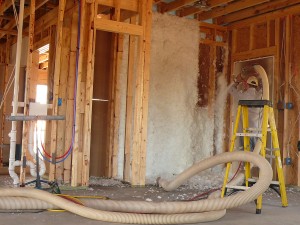 Foam insulation is a product many Orlando, Florida, homeowners are eager to have installed in their homes, and the reason is simple – it is the most effective insulation material available on the market today. If you need insulation for your home but are still trying to decide if spray foam is the right choice for you, read on.
Here are some reasons why you may wish to consider installing foam insulation in your Orlando home:
The potential to enjoy significant energy savings – Of all the insulation materials available today, spray foam has the highest R-Value, which means it is the most effective in preventing heat transfer in your home. What this means for you is a home that is easier to keep cool in the summer and warm in the winter, effectively reducing energy consumption and, therefore, reducing your energy bills.
Never needs replacing – Foam insulation, unlike conventional materials like cellulose or fiberglass, will never sag, degrade, or settle, which means you will never be faced with the expense and hassle of replacing insulation in your home ever again.
Cleaner indoor environment – This insulation is applied as a foam and is capable of seeping into even the tiniest nooks and crannies. Sealing these openings in your home prevents not only the escape of conditioned air, but also the entry of outdoor air, which is filled with pollutants like mold and pollen and can cause allergic reactions in some individuals.
For more information about the benefits of choosing foam insulation over other types of materials, contact 31-W Insulation today. We proudly serve homeowners in Orlando and surrounding FL areas.