Keep Your Goodlettsville-Area Home Cozy with a Fireplace from 31-W Insulation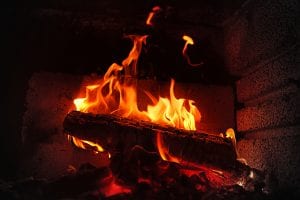 Nothing makes staying in on a cold winter night better than a fireplace. Not only does having one generate warmth for the room, but its glow also helps create a cozy ambiance that will make relaxing by yourself or with a loved one that more enjoyable at your Goodlettsville-area home. At 31-W Insulation, we offer phenomenal fireplaces from the leading manufacturers Astria Fireplaces®, Comfort Flame™, IronStrike®, and Superior Fireplaces®, and you'll have a wide range of different fireplace types to suit your needs. These include traditional wood-burning, gas, electric, and fireplace inserts. They're all available in a variety of styles and colors, so you can also have a fireplace that's a perfect match with the rest of your home's design.
Receive a First-Rate Customer Experience with 31-W Insulation
When you turn to 31-W Insulation, you'll receive a level of customer service that you won't attain with other companies in the Goodlettsville area. In fact, we've earned and maintained an A+ rating with the Better Business Bureau. We'll make your entire fireplace project as simple as possible, first meeting with you for a design consultation to help select which option and design suits your aesthetic and functional needs. Once you've made your selection, we'll order the fireplace and have our team install it for you. These are our own highly trained professionals, so you can be sure of a job well done.
Don't spend another winter night at your Goodlettsville-area home without the warmth of a wonderful fireplace. Contact 31-W Insulation today to schedule a consultation to learn more about the fantastic fireplaces we offer.