Door Hardware
Delaney is a wholesale distributor and manufacturer of locksets, builders hardware, bath accessories, and hinges. We service pro-oriented building material retailers who specialize in servicing new construction contractors of single family and multi-family homes as well as light commercial buildings.
THE DELANEY CO. is a manufacturer of residential and commercial door locks, builders' hardware, bath accessories, and door hinges. We market our products and services to companies that supply builders of commercial, residential, assisted living, and multi-family construction projects. We strive to achieve this by continually providing quality products and professional services at a level beyond our customers' highest expectations.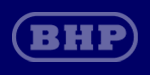 Better Home Products was founded in 1994 to focus on supplying our own brand of decorative and functional hardware products to the residential and multifamily new-construction industry.
Our product focus is in three primary categories: Locksets, Bathroom Accessories and Misc. Door and Closet Door Hardware items. Most of our products fall into the price range of entry level to midrange in cost.