Attic Insulation Services for Homeowners in Haslet, TX, from 31-W Insulation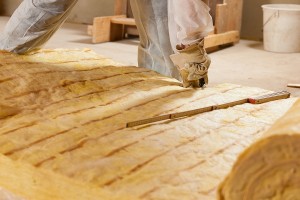 If the attic insulation in your Haslet, TX, home is unable to help keep the temperatures in your residence at a constant and comfortable level, you need the experience and assistance of 31-W Insulation. Since 1972, we have helped homeowners with their insulation and home improvement needs, and we are happy to offer our services to you. We can put our years of experience to work for you by recommending tried-and-true products from some of the finest manufacturers in the insulation industry today, including CertainTeed, Owens Corning®, Knauf Insulation, and others.
When it comes to the type of attic insulation that will work best in your Haslet home, we base our recommendations on the structure of your house, the level of energy efficiency you desire, and your budgetary requirements. Some of the options you may consider for insulation in your attic include:
Fiberglass batts and rolls – Pre-cut panels that are rolled onto your attic walls or flooring
Polyurethane foam insulation – Sprayed on foam insulation that seeps into the nooks and crannies in the attic, preventing conditioned air from escaping and outside air from entering
Blown-in cellulose fiber – Composed mainly of recycled paper, this green option is blown into the attic, filling gaps and voids
For more information about the outstanding insulation products we offer and the exceptional installation services you can expect from our experienced staff of professionals, contact 31-W Insulation today. We proudly offer attic insulation and other home improvement services to homeowners in Haslet, Texas, and surrounding areas.